It's been on the minds of workers, job seekers, and business owners since vaccines became available: Can employers require a COVID-19 vaccine for their employees? While about half of the adult population in the U.S. has received at least one dose, several people have not been vaccinated due to medical reasons, personal preference, religion, or lack of availability.
Still, some U.S. employers have begun developing COVID-19 vaccination policies in line with information from the FDA, CDC, EEOC, and other regulatory bodies. Let's take a shot at explaining everything you need to know about this complex situation.
What You Should Know About COVID-19 Vaccine Requirements
EEOC Guidelines
According to the Equal Employment Opportunity Commission (EEOC), employers can require COVID-19 vaccinations for all employees entering the workplace. It does not explicitly forbid mandatory vaccination programs.
Nevertheless, employers must accommodate employees with exemption requests due to religious beliefs or medical reasons. This may include wearing a mask, social distancing, or working from home.
FAQ: Can the CDC Mandate COVID-19 Vaccinations for Employees?
As an arm of the federal government, the Centers for Disease Control (CDC) does not mandate vaccinations or keep track of personal vaccination data. States, local governments, and employers can mandate COVID-19 vaccination programs, but only if it's permissible under state and other applicable laws.
Employee Vaccination Incentives
Employers, corporations, and states are offering incentives to increase vaccination rates that include lottery tickets, passes to amusement parks, and even cash. These incentives must be limited in scope under the EEOC guidelines. It warns that "very large incentives" could make employees feel too pressured to reveal their protected medical data. 
Incentives must also comply with the ADA and the Genetic Information Nondiscrimination Act (GINA) as well as with federal, state, and local laws. Under the GINA, employers are not allowed to provide incentives to employees for convincing unvaccinated coworkers to get the shot.
Risks of Mandatory Vaccination Policies
Be aware that employers may be held responsible for workers' compensation claims if subsequent injuries and illnesses are found to be related to the shots. This is where the situation becomes more complicated.
Employers who implement mandatory vaccination policies must consider that adverse reactions, requiring employees to seek medical intervention or rendering them unable to work, may be recorded on the OSHA logs if the illness or injury is related to the vaccine.
According to Brent Clark, a lawyer at Seyfarth Shaw, "If I'm going to go to the step of mandating the vaccine, then I'm going to own the reasonably foreseeable consequences that individuals may suffer or may result from that vaccination."
Advice for Business Owners
Carefully assess the risk-to-reward ratio of implementing a mandatory vaccination program. Depending on your business, satisfying the compliance requirements may be more trouble than it's worth. If you implement a requirement, make sure you inform staff about the process and explain how employees can submit requests for reasonable accommodations/exemptions for religious and medical reasons.
Finally, stay informed with the most up-to-date information. Regulatory agency guidance can change by the day!
Are You an Employer Struggling With Staffing Levels?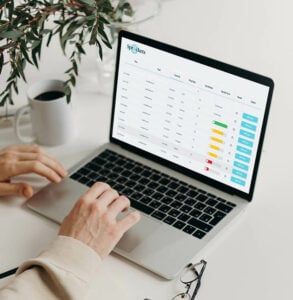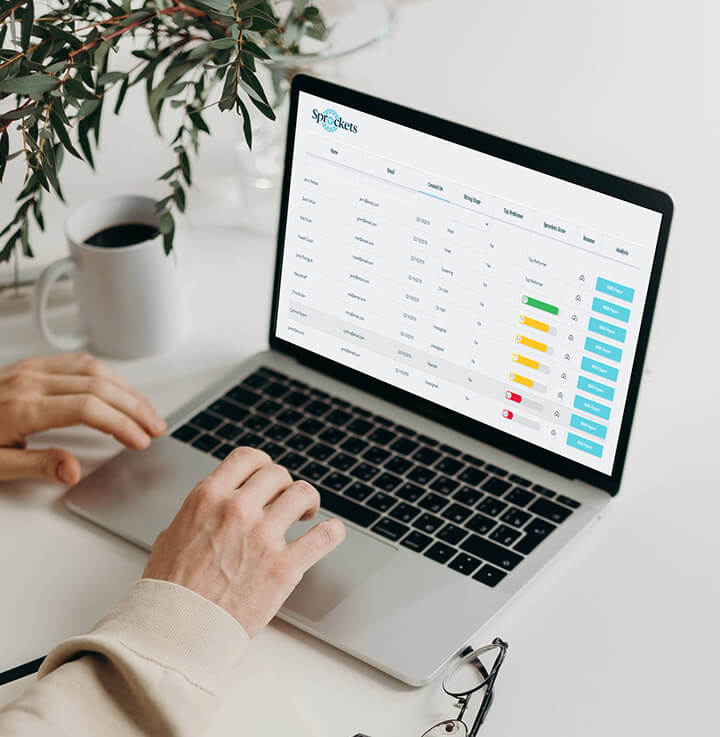 If so, Sprockets can help you source, screen, and select the ideal applicants. Our AI-powered solution reveals who shares characteristics with your top-performing employees, empowering you to make better hiring decisions and improve employee retention. The platform features free job posting ($400 value), tax-credit evaluation, and even virtual recruiters who send immediate alerts when they find an excellent candidate.
Schedule a brief demo now to see how Sprockets helps you maintain optimal staffing levels!