How to Craft Job Postings That Boost Applicant Flow
Sourcing is a constant battle in the hospitality industry. Looking to build the best team and recruit the top restaurant talent? Sprockets has you covered.
The Power of Effective Restaurant Job Postings
Stop thinking about job postings as a simple recruitment tool and start using them to their full potential. They are opportunities to promote your organization, its culture, and its values, as well as attract much-needed talent during the current labor crisis. Do your postings entice the ideal applicants or send them yawning on to the next ad? In this e-book, you'll learn how to make your employment opportunities stand out from the rest and attract the right people for the role. You'll discover:
Current Job Posting Insights
The Essential Elements of Postings
Examples of Restaurant Job Postings
The Ingredients of Successful Hiring
Success Stories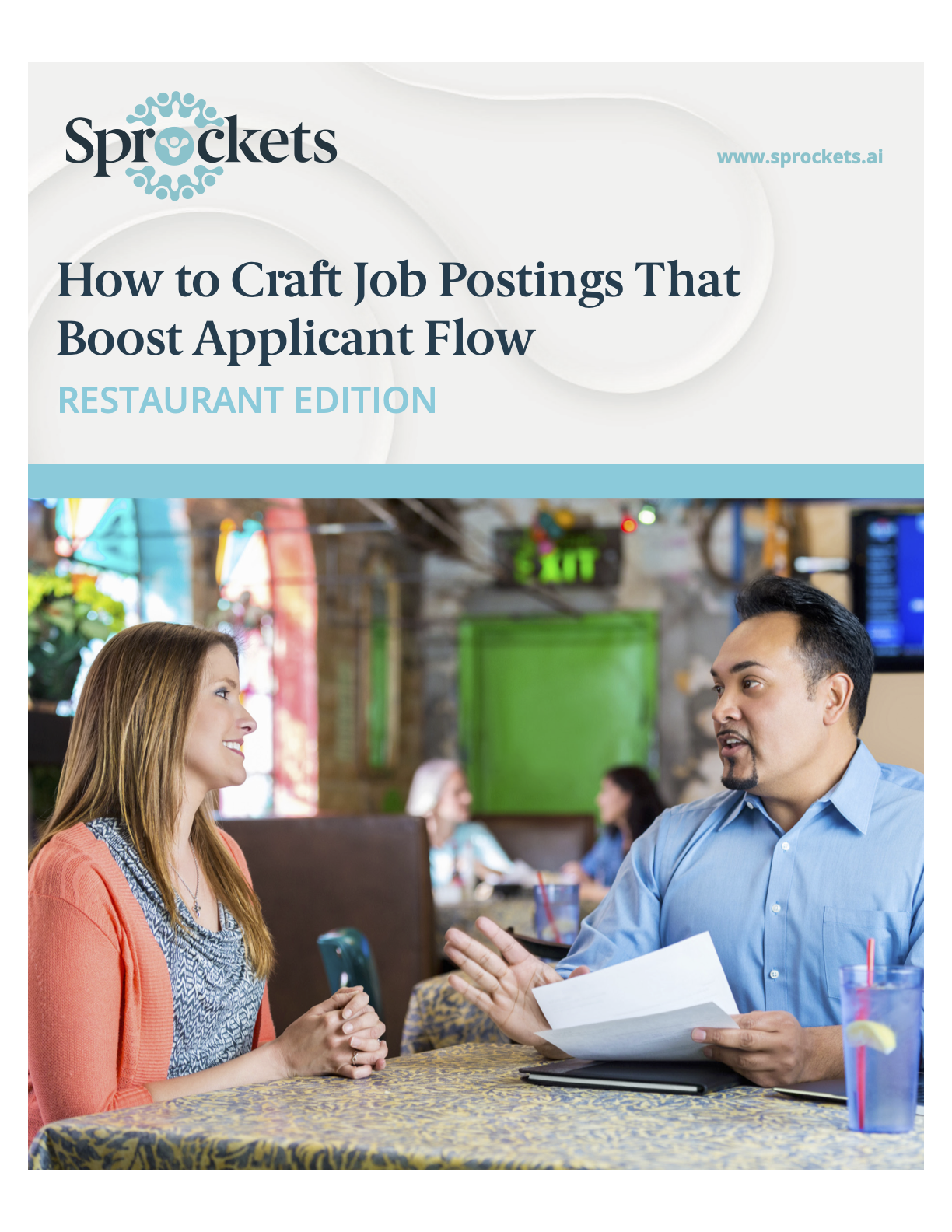 Sprockets Gets Hiring
It's time to turn your struggle into success with the power of the Sprockets' hiring solution! You can post jobs for free to Google, Facebook, Adzuna, and Snagajob ($400 value) from our platform, get a Virtual Recruiter to augment sourcing and re-engage past applicants, and see who is the ideal addition to your team. It reduces costly turnover and enables managers to focus on important daily operations rather than the tedious tasks of recruitment.