 Header #3
Monthly Jobs Report
It's hard enough to keep up with the day-to-day operations at your business. We wanted to make it easy to catch up with all the latest workforce trends. So, here is a monthly hiring report to find out everything you need to know at a glance.
Don't forget — you can also book a free demo with us to learn how Sprockets can solve all your hiring challenges.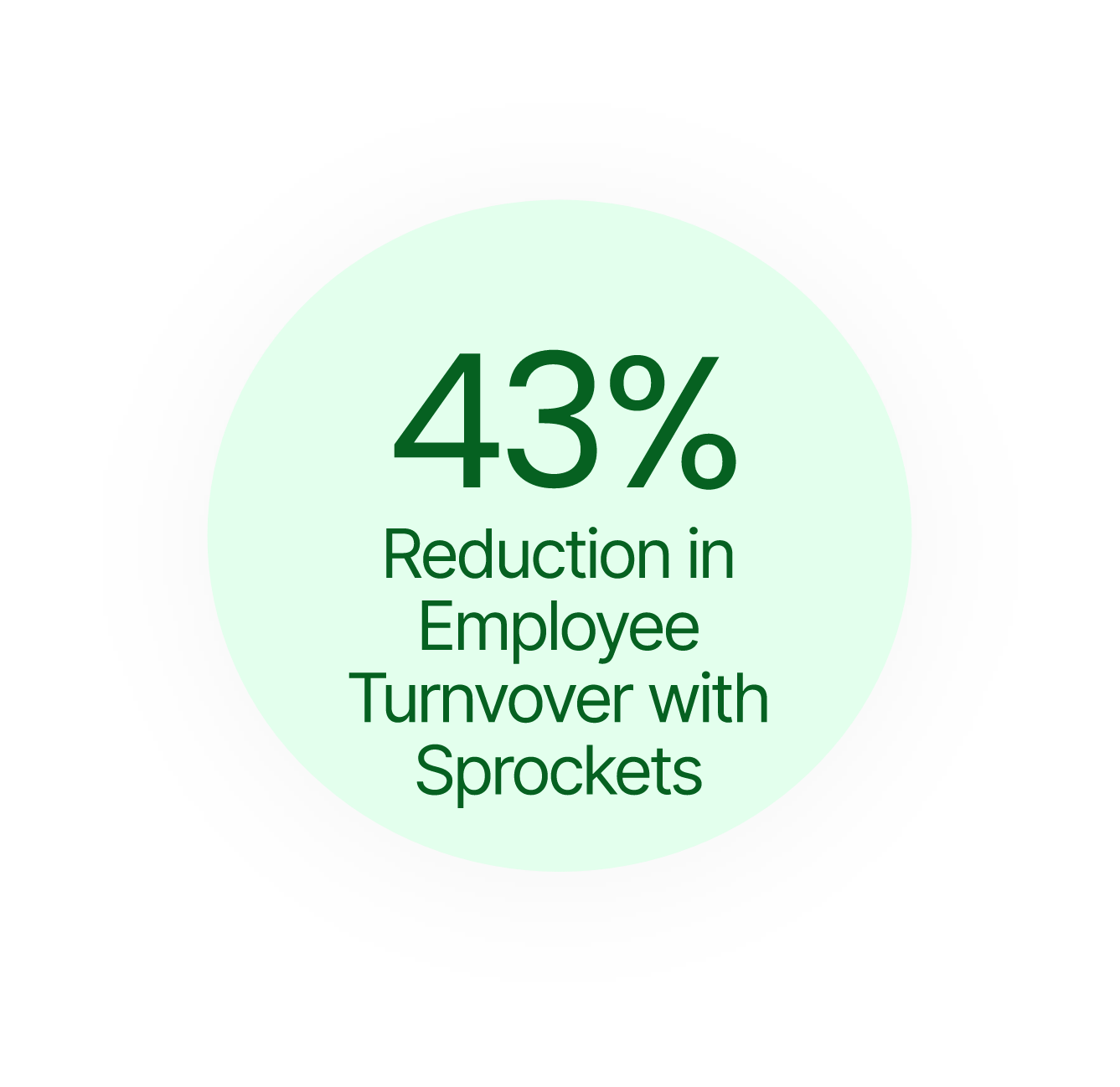 Header #3
The unemployment rate inched down to 3.5% in July from 3.6% in June
Retention Boost: 63% TO 95%
Employment and Labor Force Participation:

The unemployment rate was 3.5% in June.
Labor force participation rate remained at 62.6% for the fourth month in a row.
Job gains occurred in health care, social assistance, financial activities, and wholesale trade.
$134,500 of Savings
New Hires and Wage Increases:

201,000 new workers were hired in June.
232,000 of those hires were in the leisure and hospitality industries.
These industries also saw the biggest increase in year-over-year median pay of 7.9% .
77 fewer Hires Needed
Hourly job openings are up 57% from pre-pandemic numbers in February 2020.
Job openings in food industries are still down 12% compared to pre-pandemic norms.
Retail job postings are down 40% compared to pre-pandemic norms.
Free Webinar: Discover New Ways to Overcome Today's Hiring Challenges