Hiring managers sometimes focus too much on the qualifications and experience of applicants that they ignore something that can be even more important: whether or not the applicant is a good fit for their organization. So, how do you evaluate this in applicants? We'll explore several types of person-environment (PE) fits that matter when scoping out new talent for your organization. We'll also consider some person-environment fit examples and suggest tools that will help you identify the perfect-fit candidates.
What Does Person-Environment Fit Mean?
Person-Environment fit theory is based on the assumption that people perform at their best when they are in an environment that closely matches their needs, skills, and personalities. Typically, within organizations, you can identify which employees are great fits for their position and the company culture.
Hiring managers can rely on intuition, to an extent, to predict who is likely to fit in well. However, gut instinct may not always be the most reliable resource, especially in larger organizations that hire many people in different departments. One way to get over this hurdle is to establish a framework with reliable criteria to predict whether someone is a good fit before you hire them. An excellent place to start is understanding the various types of person-environment fits.
The Different Person-Environment Fits
Person-Vocation Fit
Person-vocation fit is something that goes beyond your organization and focuses on the individual. It's based on the notion that employees may not always be in the profession that best suits them. For example, if Sam is a computer programmer and spends his time daydreaming about making independent films, he likely will not be an ideal employee for your company. This exceeds any personality clashes someone may have with Sam and speaks to his suitability for a specific profession. Therefore, when vetting out if someone is a vocation fit, understand how the individual's aspiration fits within the job. Understanding how they foresee themselves growing in the position is an excellent indicator for if they're in the right career or not.
Person-Job Fit
Some applicants may have a strong interest and aptitude for a career, yet they still need to find the right job. When seeking the ideal candidate, try to scope out if the daily activities of the job match with the person's background, interests, skills, and goals. If not, it's likely that either the employee or the organization will be dissatisfied with the arrangement.
Person-Organization Fit
To address this one, you need to be clear about your own company culture and the type of applicants that would make the ideal fit. For example, you may have hired Susan for a job that she's perfectly qualified for, and she might have appeared to be the ideal applicant on paper. However, her personality may not blend well with your organization. If your company encourages independent thinking while Susan is accustomed to a more structured environment, the person-organization fit will not be an ideal match.
Person-Group Fit
One of the main aspects of most jobs is working in a team. An individual may click well with the company as a whole but may not fit within a specific group or department. When considering a candidate, you need to predict if they'll be a helpful addition to the team. Questions such as, "Can you tell me about a time you worked well with a team?" are good options for determining whether an individual is a good person-group fit for your company. 
How Can Recruiters Find the Ideal PE Fit?
Now that you're familiar with the different person-environment fits, you want to find applicants who are an overall good match. This means finding applicants that are the right fit for their vocation, job, group, and company. In other words, you want to look at the person-environment fit that includes all of the factors listed above. So, how can you identify such specific candidates?
Pay Equal Attention to Hard and Soft Skills
You want candidates who have the skills and experience necessary for the position. However, don't overlook soft skills, such as communication, teamwork, and flexibility. It's often a person's soft skills that determine whether they're a good fit or not.
Create a More Productive Workplace
It is challenging to determine if someone is a good fit for their organization. But with the knowledge of PE fit, you can better identify a candidate's needs, skills, and personality, making the hiring process easier. By using the principles of person-environment fit, you can establish: 
A more efficient hiring process
A more harmonious workplace
Less employee turnover
Higher productivity
Use Personality Assessments
A personality assessment is one of the most reliable ways to find out what makes someone tick. Answers to common interview questions, while helpful, aren't always truthful. A personality assessment, on the other hand, goes quite a bit deeper than simple questions. There are special programs to help you accomplish this. Sprockets' personality assessment software matches applicants based on the top-performing talent at your company. 
It does this by using a Mental Makeup Analysis (MMA) report that analyzes over 50 characteristics to deliver a comprehensive report. Then, applicants are scored on a scale from 0 to 10, providing a precise prediction on how good a fit they are likely to be.
Establish a More Effective Hiring Process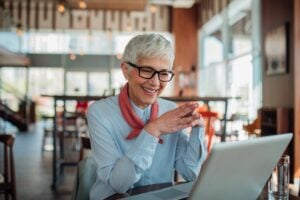 By screening applicants with assessments before interviews, you can cut down on the number of interviews and only talk to the most promising applicants. This will result in more insightful and productive interviews. You can also use Sprockets' applicant matching software that creates a unique profile based on the top-performing talent at your company. This profile is used to screen candidates and make a data-driven decision on whether or not they're the right fit before you interview them, saving you time and money. 
Find out more about how Sprockets can help you find candidates who are the right fit. We offer personality assessments and other innovative tools that will help you find the ideal candidates for your organization.