Although some companies believe reference checks are outdated, many still rely on them to make the right hire. Recent research by the Society for Human Resource Management (SHRM) survey reveals 87 percent of employers conduct reference checks during pre-employment screening. This piece provides information on how to conduct reference checks to get the most out of them.
What Is a Reference Check?
Reference checks have been part of the recruitment process for a long time. Checking references involves contacting employers, managers, supervisors, educational institutions, and many more to verify meaningful employment and educational information about a potential hire. Background checks provide a means for companies and recruiters to learn more about a candidate's background, experiences, and skills.
Do Companies Still Use Reference Checks?
Most companies still use reference checks in their hiring processes. Reference checks offer crucial final validation or warnings about a possible hire. They also provide an excellent opportunity for recruiting teams to get valuable insights into a candidate's strengths and limitations to best support them once they are onboarded.
Ideally, a reference check gives you a chance to learn more about a candidate outside their qualification and experience. You gain information about their unique work style from an experienced supervisor who evaluated their strength and weakness while the candidate was on the job.
If Reference Checks Are Out of Date, How Do I Tell if I Am Making a Good Hire?
Use the following variables to get the most out of your reference checks:
See If They Are a Good Cultural Fit
When engaging their previous supervisor, frame a few questions to help you gauge whether the candidate is a good fit for your organization. Start with the specifics, including employment dates, job title, and responsibilities. Compare the answers with the data in the candidate's resume. Hint to the supervisor about the position you are considering the candidate for and ask for their opinion. Dig deeper and find out about the candidate's work habits and personality. Ask about their motivation levels and whether they prefer working as part of a bigger team or working alone. Some of the questions to ask at this stage include:
Did the candidate ever supervise another employee?

Were they ever promoted? 

How did they handle conflict?

What was the candidate's record for lateness or missed deadlines? 

Would the supervisor hire the candidate again, given the opportunity?
Gauge If They Are A Personality Fit
Each employee possesses a unique working style. By knowing a potential employee's personality, you will lay down ideal strategies to manage them. During your background checks, use behavioral interview questions to determine the patterns in behavior and thought processes of employees when presented with various workplace situations. Find out how the candidates have dealt with given situations and the lessons they learned from them. 
Tell me an instance when candidate X was faced with a difficult situation and how they solved it.

Give me an example where candidate X showed leadership and provided guidance for the team to achieve a goal despite challenges.

How does candidate X handle varying opinions from co-workers?
Do They Have a Performance Fit?
Find out about the candidate's specific performance and the primary motivators that keep them engaged and high performing. Each employee responds to incentives differently, and knowing the ways to keep your potential hire well-motivated ahead of onboarding can help maximize their potential. Besides, having such insights at the interview stage helps you understand whether you can realistically keep the potential employees engaged and motivated.
What If I Need to Perform a Reference Check?
Some of the best practices to integrate into the process include:
Doing the Reference Checks Yourself

: Doing the checks yourself ensures you are getting the right information. If you must use a recruiter, ensure you are developing the questions for the third-party verification and HR personnel.

Ask the Right Questions

: Create a shortlist of questions that help reveal the candidate's experiences, behaviors, and competencies. Ensure you are crafting open-ended but probing questions.

Avoid Personal References

: Avoid family, friends, and peer references. In most cases, such references may not be able to speak definitively and objectively. Ideal references include the candidates' supervisors or even a customer.
What Questions Should I Ask When Checking a Candidate's References?
Some of the top questions to ask a supervisor when checking a candidates' reference include:
What are the candidate's specific strengths and weaknesses?

What was one of the candidate's best accomplishments while working with you?

How can you describe the candidate's reliability and dependability?

What skills would you recommend for the candidate to develop and reach their full potential?

What type of work environment do you think the candidate would most likely thrive in and why?

Why did the candidate leave your company?

Is there anyone else you'd recommend I speak to?

Would you rehire the candidate if given a chance?

Would you recommend this candidate?
Consistently Hire the Right Applicants With Sprockets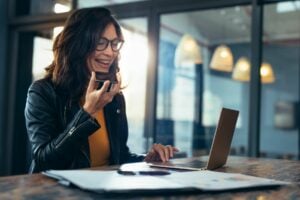 Sprockets combines technology and psychology to solve most problems that hiring managers typically face. The AI-powered platform is designed to help stop the cycle and expense of constant turnover, evaluate applications quickly and definitively, and prevent bias and gain overall diversity. Contact us today to learn more about our hiring solution and how to leverage it during your screening and hiring processes.