Header #7 - Free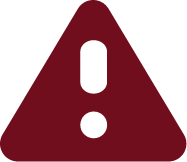 You're Spending Too Much on Background Checks
How much are you currently paying to run background checks on applicants? If you're not set up with Sprockets, you're likely throwing money away when you could be enjoying massive savings. Plus, even the best background check site doesn't include our applicant matching technology that also tells you whether a potential hire would be the ideal fit for the open position you're considering them for. There's a better way.
Cut Your Background-Check Bills in Half
Gain the confidence of knowing that an applicant will be a great fit for your company and that they have a clear past as well.

Save 50% Compared to Leading Providers

Sprockets users get special preferred pricing on background checks.

Enjoy a Fast Turnaround Time

Get your reports quickly so you can hire applicants and get back to work.

Run Checks Directly From Sprockets

There's no need to log into two different tools to run checks and view results.
Excellent Match
Don't Just Hire Anybody. Create Simple Red-Yellow-Green Scores.
A simple red, yellow, or green indicator to sort through results and determine what actions to take next based on how well they match your top performers' results.