Buying a franchise location might seem like a shorter path to business success than starting from scratch. However, there is more to a franchise than the upfront costs. Franchises are available in almost all industries, meaning potential investors have an array of options. But how do you narrow your choice down and choose the best franchise for you? Here are a few factors to consider when evaluating a franchising opportunity.
Find Out How a Franchisor Treats Its Franchisees
The first step toward determining if the deal is right for you should be discovering how the founders of franchise brands treat their individual franchisees. Visit existing franchisees and discuss their experience with the founders before making your decision. Treat any franchisor not willing to let you meet its franchisees as a red flag because opting out of a franchise after signing an agreement can be challenging and expensive.
Consider a Coaching Program
Investors often overlook the importance of a well-thought-out coaching program before opting into a franchise. Successful franchises understand that their success hinges on the expertise of their franchisees. Thus, a reliable franchise will typically invest in a coaching program to make its franchisees savvy and entrepreneurial.
Consider the Costs of Buying a Franchise
Most franchise agreements contain hidden fees in addition to the marketing and training fees and royalty payments. Therefore, investors should read the terms of a franchise to determine if it's the best opportunity for their goals.
Check Out the Business Model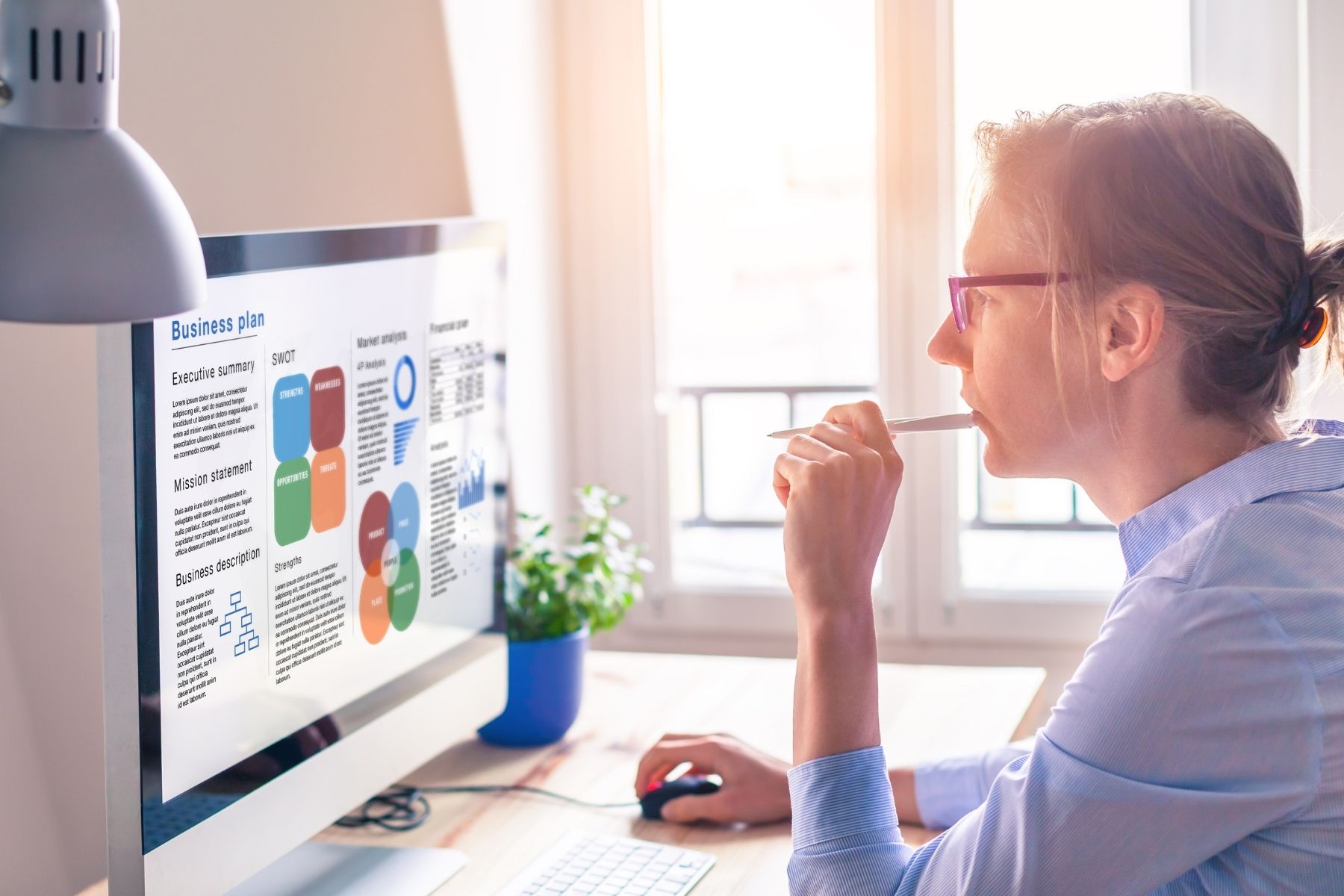 Everyone would want to invest in a proven business model. Any franchise opportunity that doesn't offer a proven business model should be another red flag. A reliable franchise should have working systems ranging from marketing, payroll, upsells, and customer service. Find out if franchisees are taken through training or if they are left to figure out the system on their own. You're about to commit to a serious business partnership. So, it is a decision that no one will want to take lightly. Understand the terms of the franchise and get ready to learn more about the franchisor.
The best franchises to own are those led by honest and focused people concerned about those who invest in their network. A trustworthy franchise will have genuine people behind its brand. Franchise brands with a healthy system will also respond to your queries with relevant remarks and not rehearsed referral scripts. Those interested in a franchise should understand their business partner to make sure a franchise opportunity is worth their time and money.
Ask for Proof of Success
Some franchises can't succeed unless they get specific connections or talents. So, before you opt into a franchise, research franchisees who have already partnered and succeed with that franchise. Identify the common factors of success to determine if you are an ideal fit. Evaluating the profitability of a franchise can be tricky because the profitability of different franchisees tends to vary. 
A variety of factors, including location and season, can affect the profitability of a franchise. Get a comprehensive performance report from other franchisees and find out how the successful ones overcame challenges. It might also be helpful to see if some franchises have failed recently and to research the reasons behind their failure. Most new franchisees fail due to undercapitalization. Never commit your funds to a franchise unless the franchisor has demonstrated their ability to support your growth.
Seek Advice From the Successful Franchisees
Find out what other franchisees think about the brand. It is easy for a potential investor to get swayed by the fabulous information the franchisor espouses. It would be wise for a potential franchisor to seek advice from the franchisees who have succeeded. 
A reliable franchisor should be willing to train and mentor newbies. The franchisor should also be glad to help newbies align their interests with those of the franchise. Joining a franchise committed to connecting all its franchisees can increase your success odds. The best franchises to own give their franchisees territorial protection, making them confident to ask their peers any questions and share their insights. Other franchisees' experiences can increase your odds of success.
Budget
Most franchises require their potential franchisees to have a certain amount of capital before their operations commence. It could be inventory, infrastructure, equipment, and other supplies needed to start a franchise model. The franchise will add these tangible items up and list them in a franchise disclosure document, which helps determine the amount of capital needed to join a franchise. However, it is recommended to have twice that amount before you buy a franchise due to future uncertainties. 
Most franchises require their franchisees to have a minimum 680 credit score. The amount a potential franchisee has borrowed should be 30% less than the amount available in cash. Your total net worth should also be at least 1.5 times the borrowed amount.
Consider the Latest Trend
No one wants to waste their time and resources in a fad. Instead, everyone wants to invest in a relevant and current franchise. Those interested in franchise brands should research consumer needs and look at what is lacking in the market. It's a good sign if statistics show people are interested in the services being offered by the franchise you want to join.
Follow Your Passion
You can invest in a new or established franchise. Either way, your success depends on your passion for franchised networks. For example, investing in KFC would be the perfect move for someone passionate about fast-food restaurants. New franchise networks can be difficult to run, but they offer more opportunities than established ones.
Consider Competition
Lack of stiff competition is one sign that a franchise offers excellent opportunities. There could be fast-food restaurants on every corner, and if that's the case, consider exploring other less competitive niches around you. Choose a franchise that encourages repeat purchases to ensure the growth of your business. Investing in a franchise with at least a 97% customer retention rate could be a worthwhile deal.
Final Thoughts for Your Franchise Decision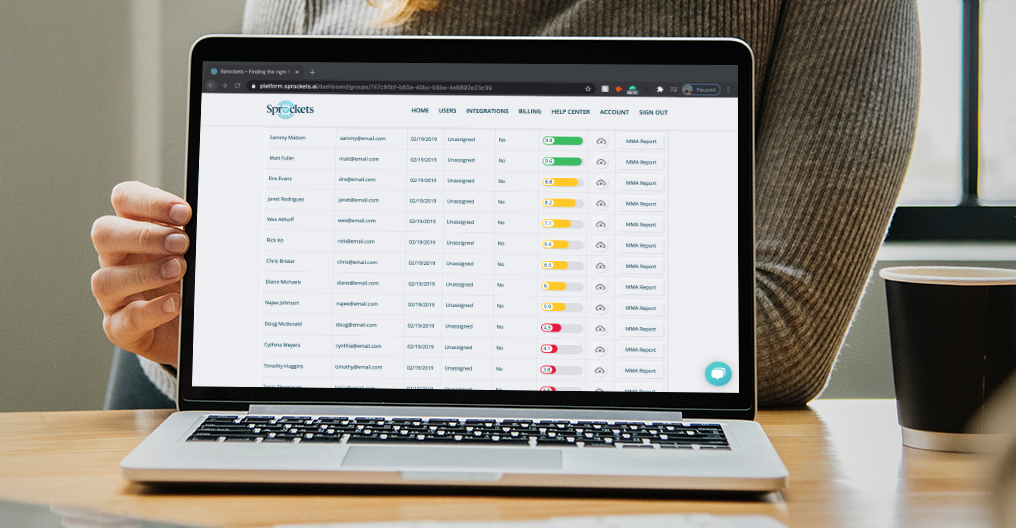 All successful franchises are typical in that they view their franchisees as their partners, and they are concerned about them as they are about their businesses. When a franchise is run well, it is hard to find an investment opportunity that can match the growth capacity, power, speed, and leverage that the franchisee and franchisor can have. Those who have been passionate about joining a franchise should consider the above tips to find the right investment choice.
Once you choose the right franchise brand for you, you'll need to choose the right applicants for your team. That's where we come in. Sprockets is an AI-powered solution to hiring that empowers you to build the best team possible, no matter what type of franchise you open.