Hiring new employees is a time-consuming and expensive task for any employer. Nothing is more frustrating than when new hires leave after just a few months on the job. All the effort and resources that went into hiring, training, and onboarding the employee have now gone to waste. 
This problem has raised the awareness among recruiters and HR departments about the quality of hire. A concept that has gained traction in the last decade, 39 percent of talent scouts consider the quality of hire to be the most critical performance metric. Let's dig a little deeper to learn how it can help your employment practices.
What Does Quality of Hire Mean?
Put simply, quality of hire metrics measure the value that an employee brings to the company. With new hires, the goal is to assess the employee's potential contribution over the long term. It attempts to answer key questions, such as will new employees bring value to the work? Will they be compatible with the company values? Will they work well with other team members and fit the company culture?
Perhaps the biggest question of all is what does quality of hire mean? This is open-ended. It can mean different things to different companies. Each company has unique needs and, therefore, will have its variables in the quality equation. Some of the common indicators include the following:
Employee Retainment:

The longer an employee stays, the more value they'll bring to the table. 

Employee Task Performance:

Performance reviews play a key role in assessing an employee's contributions.

Employee Accomplishment:

Do employees achieve their goals and tasks on time?

Employee Time to Value:

The amount of time it takes for an employee to be fully onboarded and trained is an early sign of potential value.

Customer Satisfaction:

Do they go above and beyond for the consumer and add value to your customer satisfaction?
Sprockets has developed an innovative method to determine which quality indicators are suitable for your company. Choose your top employees and administer a personality assessment test. With the results, Sprockets generates a Mental Makeup Analysis report. The MMA report identifies the top five qualities of your best employees, providing you with a quality template for future hires.
Why Is Quality of Hire Important?
The process of determining quality of hire metrics may seem time-consuming and irrelevant. However, the real delay in the hiring process is constantly posting the same position on job boards because you can't find a good fit. In addition to improving your employee retention rate, a quality hire can provide the following for your workplace:
Strengthen and enhance company culture

Improve strategic hiring decisions

Get quantifiable outcomes of your recruitment technology

Gain insights into the candidate experience

Increase competitiveness in attracting talent to your company
Quality of hire benefits the long-term growth of a company. A workplace full of long-term employees committed to and invested in the company's future raises job satisfaction and stimulates and fosters creative, synergistic growth.
How Do You Measure Quality of Hire?
While each business can develop its own method for measuring quality of hire, a recommended formula has gained traction. Hire by Google recommends adding your key indicators together, using the indicators from your MMA report, divide by the number of indicators, and then multiplying by 100. For example, add the scores for employee task performance, employee accomplishment, and customer satisfaction together, divide by three, then multiply by 100 to get the quality of hire percentage. 
But how can you compare this percentage to your job candidates? This is where artificial intelligence comes in handy. Sprockets has developed a powerful software tool that matches the applicant pool to your benchmarks. With the information you gained from the MMA report, you can utilize the matching software to find candidates with similar industry knowledge, skill set, work ethic, etc.
With the aid of these tools, measuring the quality of hire becomes a scientific process that gives you measurable results. Defining quality is always a subjective endeavor, but the MMA report and matching software from Sprockets provide the standard of uniformity needed for reliable results.
Start Improving Your Quality of Hire Today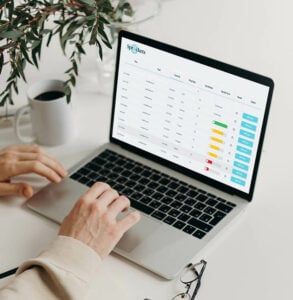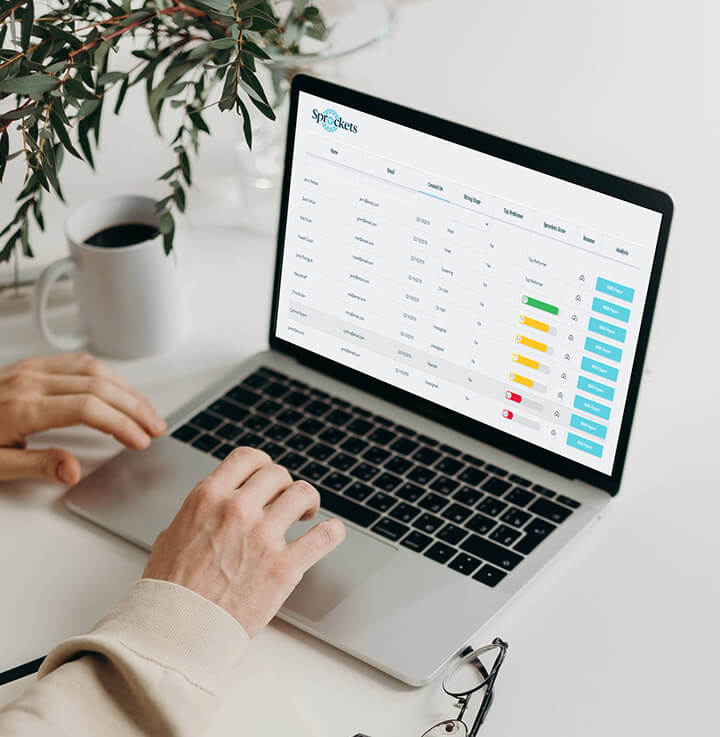 When starting to measure the quality of potential employees, it's important to talk to the stakeholders. Open conversations with long-term valued employees about retention, the company culture, and other topics that influence new hires. Let them know that you value their input and honesty to help you build a complete picture of the business. 
Recruitment platforms like Sprockets can help you find quality hires. Sprockets uses AI-powered applicant matching solutions to help find the best personnel for your company. 
Schedule a demo today and learn how Sprockets can be integrated into your recruitment process to find quality hires.