Header #7 - Free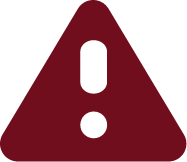 Your Hiring Process Is Outdated

Today's Applicant Tracking Systems are basically just fancy replacements for manila folders, and traditional pre-employment assessments are inherently flawed, using generic criteria to evaluate all applicants and letting potentially great candidates slip away.
Don't Just Track. Match, Hire, and Retain.

Our AMS automatically determines which applicants are the ideal fit for specific roles and locations based on shared personality traits with top performers.

Hire With Confidence

Know who to hire based on our simple, red-yellow-green scoring system.

Improve Employee Retention

Build a strong, cohesive team of workers who will succeed and stay long-term.

Spend Less Time on the Hiring Process

Hiring managers never have to review resumes or waste time on interviews again.
Safety
The AMS Trusted by Top Brands
Excellent Match
Don't Just Hire Anybody. Create Simple Red-Yellow-Green Scores.
A simple red, yellow, or green indicator to sort through results and determine what actions to take next based on how well they match your top performers' results.