Scheduling hourly workers can be difficult. From an average of three shifts per day to filling shifts seven days per week, there are a lot of variables to account for. We know it takes a lot of work to account for requested days off, school schedules, and fair shifts.  Plus, when you're managing multiple locations, the headache multiplies. Employee scheduling tools are here to help.
Even though scheduling and managing shifts is difficult, and often thankless, it has a large impact on the business. It affects whether people show up, if there are overtime wages to be paid, and whether staff members will be overworked and burn out quickly.
Luckily, there are many great scheduling tools available for multi-unit franchisees and businesses. These platforms are all part of the Software as a Service (SaaS) model that is popular today. We evaluated the best platforms based on features available, the price for the features, and the fit for multi-location franchises and small businesses.  Most of the platforms we reviewed have the same basic functions in common; scheduling, managing time-off requests, and use as a punch clock. However, some platforms missed out on some while others you can pay to add more features. These often ease your workload and streamline your scheduling process. Note that we split our recommendations into two categories, free and paid, but some of the paid options do offer a free trial to check out the platform before committing. The free plans we reviewed are 7Shifts, When I Work, Homebase, and Sling. The paid-only plans that we reviewed are Ximble, Humanity, Deputy, and TimeWorksExpress. Check out our recommendations and let us know if there are any we missed!
Free Plan Available
*Orange color denotes it is available with a paid plan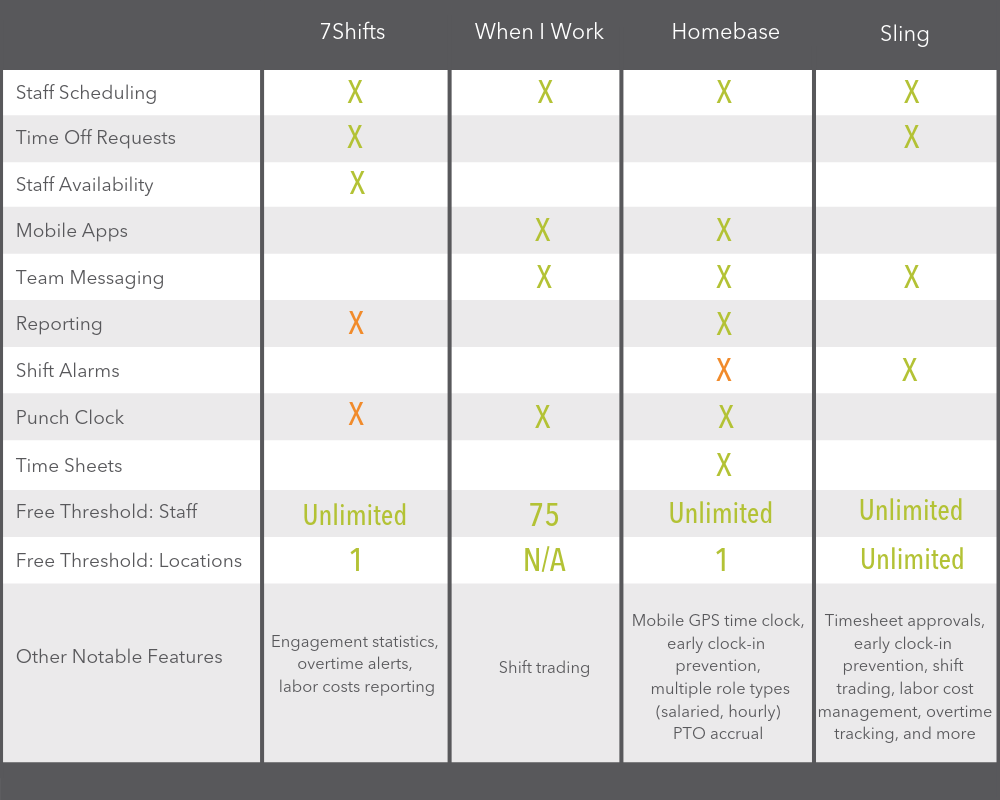 Paid Plans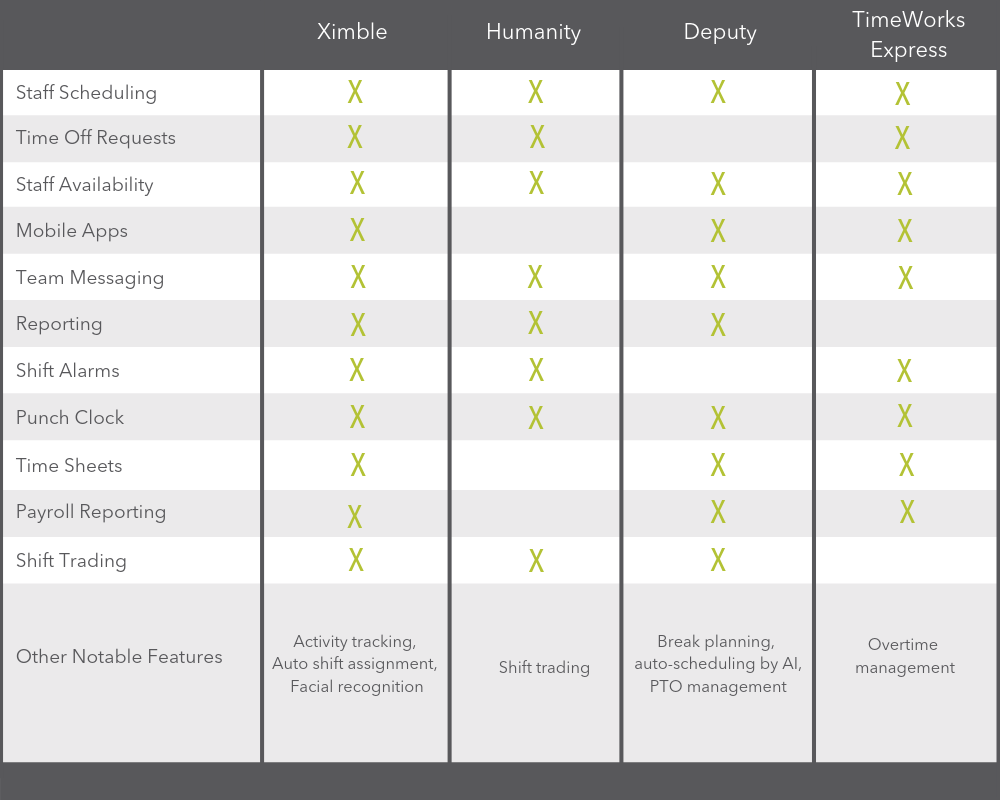 ---
Using software tools to aid day-to-day franchise operations can produce a great ROI. They help you spend less time on busy work and more time growing your business. Check out how Sprockets' Applicant Matching System can streamline your hiring process, help you hire dependable people, and reduce employee turnover with a free account, sign up here.