 Header #3
Home Health Franchises Use Sprockets to Hire Caregivers and Reduce Turnover
Hiring and retaining high-quality caregivers is a challenge for many home health agencies, but personality assessments can help identify applicants who will succeed and stay long-term. Relying on data is more important than ever, especially when it reveals important information about a caregiver's personality. In this e-book, you'll learn how these AI-powered tests reveal crucial characteristics that traditional screening methods can't, empowering you to make better hiring decisions and improve caregiver retention.
"*" indicates required fields
Feature #5 - Free
The Difference With Sprockets


43% Boost in 90-Day Caregiver Retention
Sprockets' simple scoring system makes it easy for home health care companies to hire caregivers who will succeed and stay long-term.

37% Less Time Spent on the Hiring Process
Our AI-powered solution automatically identifies the ideal applicants, ultimately eliminating wasted interview time.

22% Reduction in Caregiver Turnover
It can cost thousands of dollars to replace a single caregiver, but our solution is proven to reduce annual turnover.
What Our Customers Have to Say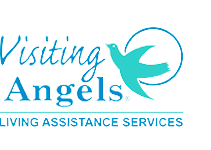 "The potential of seeing, before putting in a bunch of time and resources, a little window into applicants — that's huge. "