 Header #3
McDonald's Franchise Group Boosts Crew Member Retention During the Labor Crisis
A 15-location McDonald's franchisee reduced their dependence on sourcing while boosting employee retention with Sprockets. Our AI-powered platform accurately predicted applicant success, empowering them to hire and retain high-quality workers. In just 90 days, they reached 73% crew member retention in an industry averaging 130% employee turnover.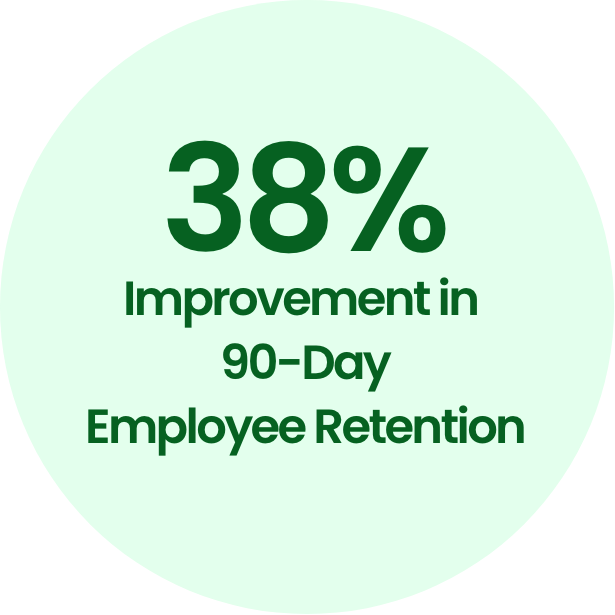 Feature #5 - Free
The Difference With Sprockets
Retention Boost: 63% TO 95%
Retention Boost: 53% to 73%
Sprockets' simple scoring system enabled the group to be selective in their hiring process despite having a shallow applicant pool.
$134,500 of Savings
Our Applicant Matching System helped them reduce costly employee turnover, resulting in a 13x ROI.
77 fewer Hires Needed
The applicants hired with Sprockets stayed longer than those they hired without, ultimately eliminating their dependency on sourcing.
"The experience we've had so far, as an organization, with Sprockets has been very positive. We found it to be a very big help in weeding out the people that we probably didn't even want to waste our time interviewing to begin with."
McDonald's Franchise Operator