McDonald's and

the Difference

Location Makes
THE CHALLENGE: The average McDonald's franchise loses nearly $400,000 annually in turnover and staff replacement costs, with overworked general managers left to do the hiring.
THE SOLUTION: To study staff traits and do our part to support the McRib, we partnered with a McDonald's franchisee to identify the key attributes of top employees at four locations.
McDonald's Case Study – Location Matters
You may have heard that when it comes to business, location is everything. That's true in more ways than one. Sprockets, in partnership with a McDonald's franchisee, discovered over a 90-day study across four locations that high-performing employee traits vary significantly by individual restaurant. As you know, Sprockets scores applicants based on the personality characteristics of a company's best team members. Of the 55 traits we examined, the makeup of a successful employee was vastly different from location to location, even though they weren't far apart geographically. This finding is consistent with typical contrasts in management style and culture between workplaces, and demonstrates our software's hyper-targeted analysis and scoring. Simply put, an employee who would be a rockstar at one location wouldn't fit in another. With Sprockets you can tell the difference.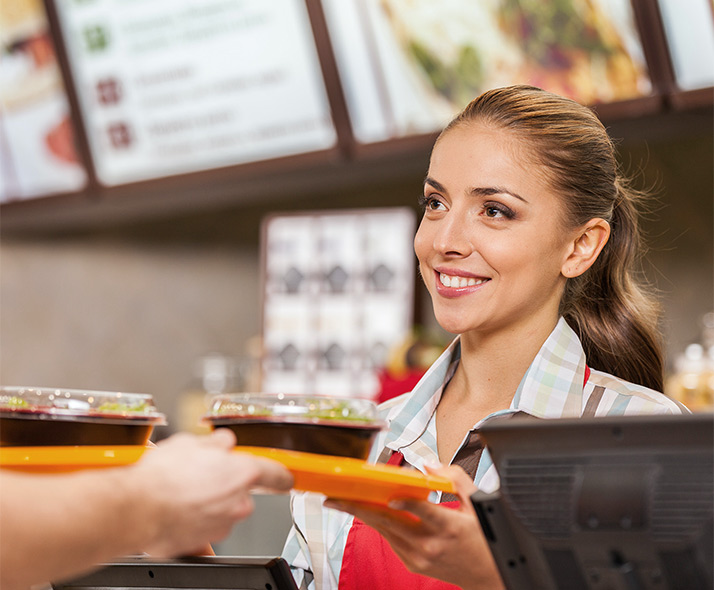 "I do like the new platform… it's a great tool to have."
– McDonald's franchise GM – Kentucky
Sprockets Gets QSR Hiring
As an owner, franchisee, or GM in the QSR hospitality business, you know what works for your business. But our McDonald's case study shows that Sprockets tech hones in on precise applicant matching – beyond what you could ever achieve with your gut.
• Sprockets scored top staff at 4 franchise locations on 55 personality traits
• Nearly 0 characterististics of successful employees matched between locations
• The franchisee found that scores were consistent with "personalities and performance"