 Header #3
Slash Your Sourcing Bills
Sprockets Pools automatically engages and revives interest from past applicants so you don't have to waste so much money on job boards.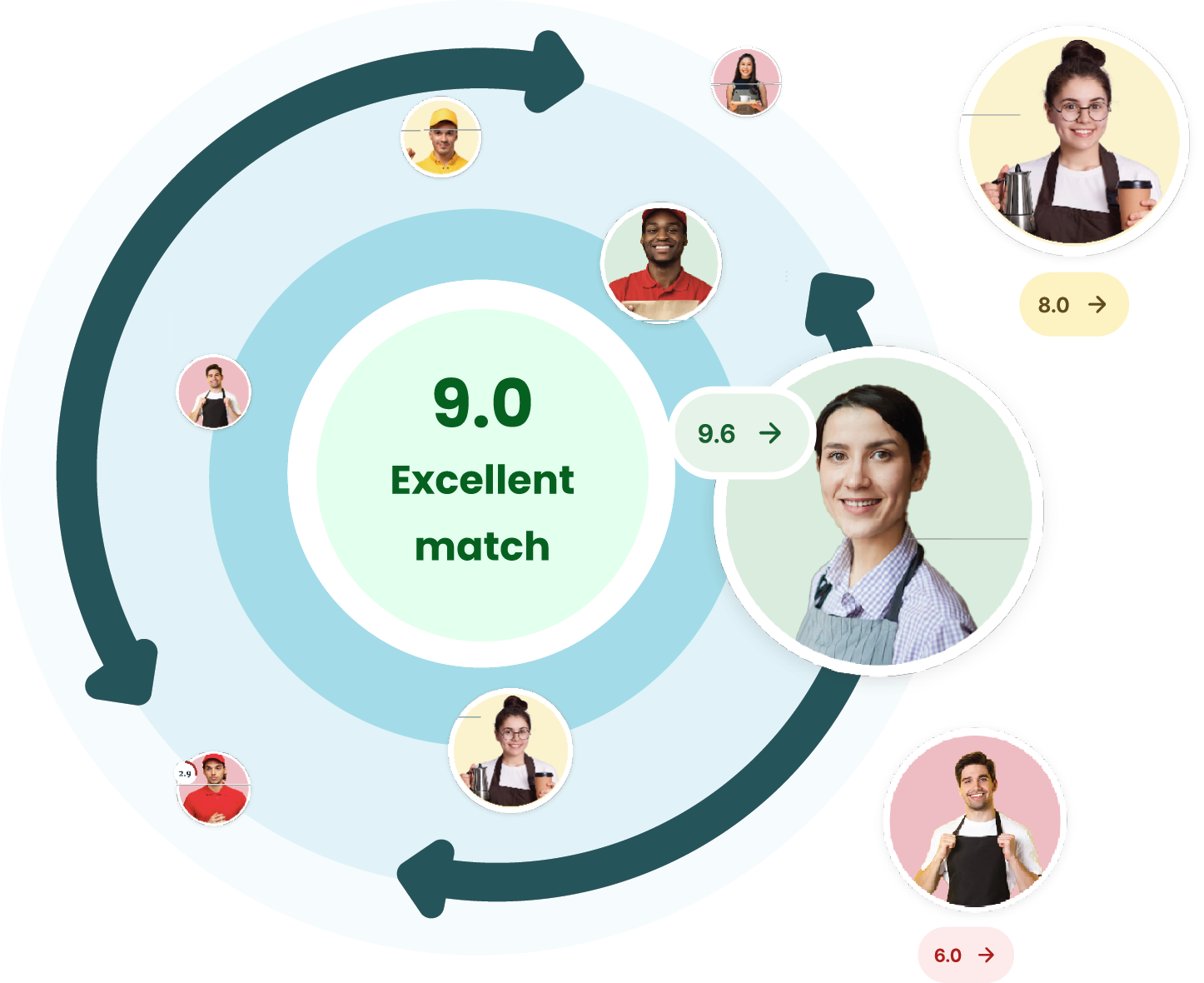 Header #7 - Free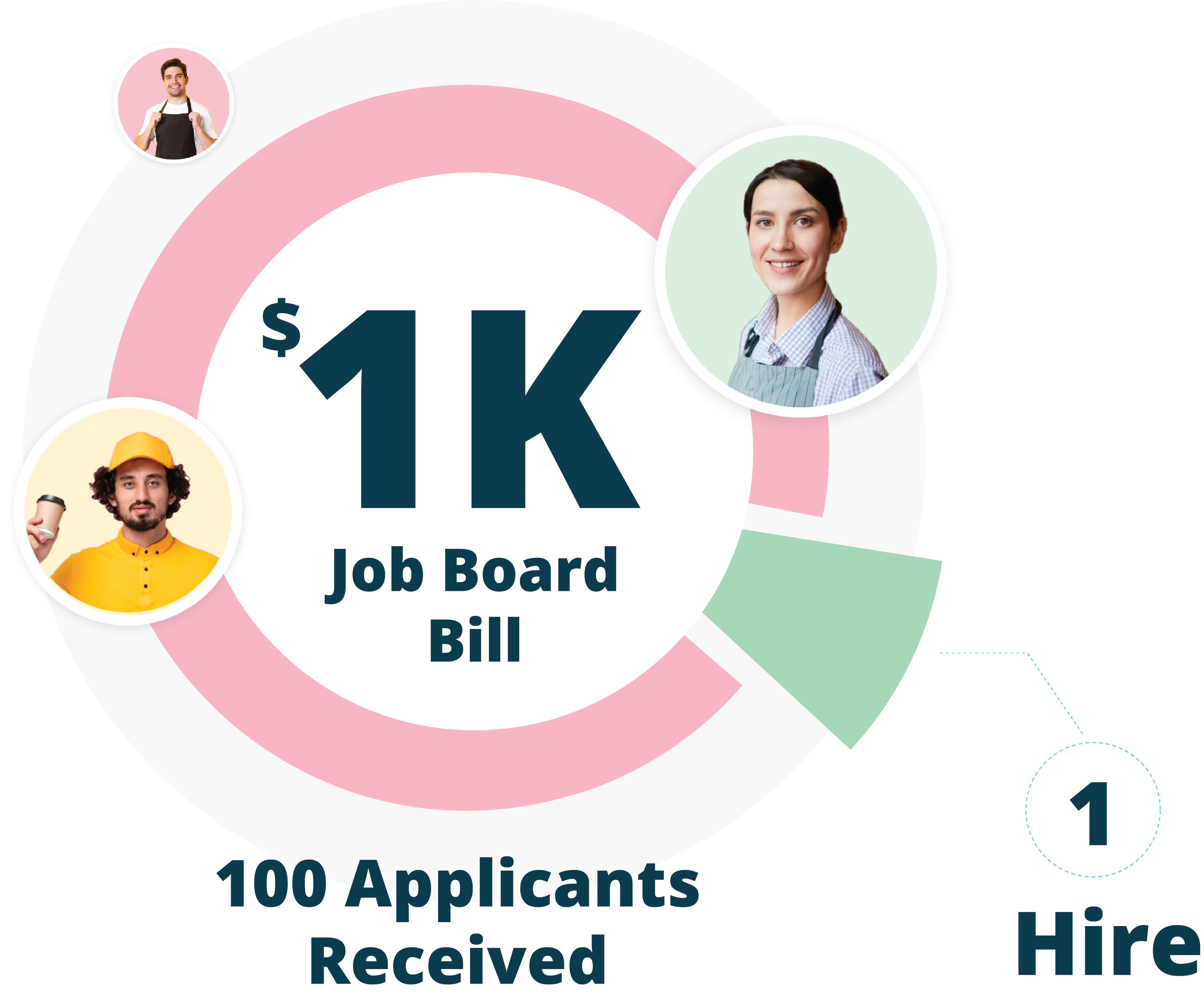 You're Paying for Applicants You Never Hire
Job boards are happy to keep taking your money in this "click-to-apply culture" because their profits depend on your constant need to hire. Yet, you continue to pay for applicants you'll likely never even talk to.
Re-Engage With Applicants You've Already Paid For
Sprockets Pools revives interest from people who have already applied to your company so you can fill new positions faster — for less money.
Revive Interest in Past Applicants
Re-engage past applicants and reveal who will succeed like top performers.
Slash Your Sourcing Bills
Stop spending so much money on job advertisements to get the same applicants you already have.
Enable your GMs to focus on daily operations instead of a stressful hiring process.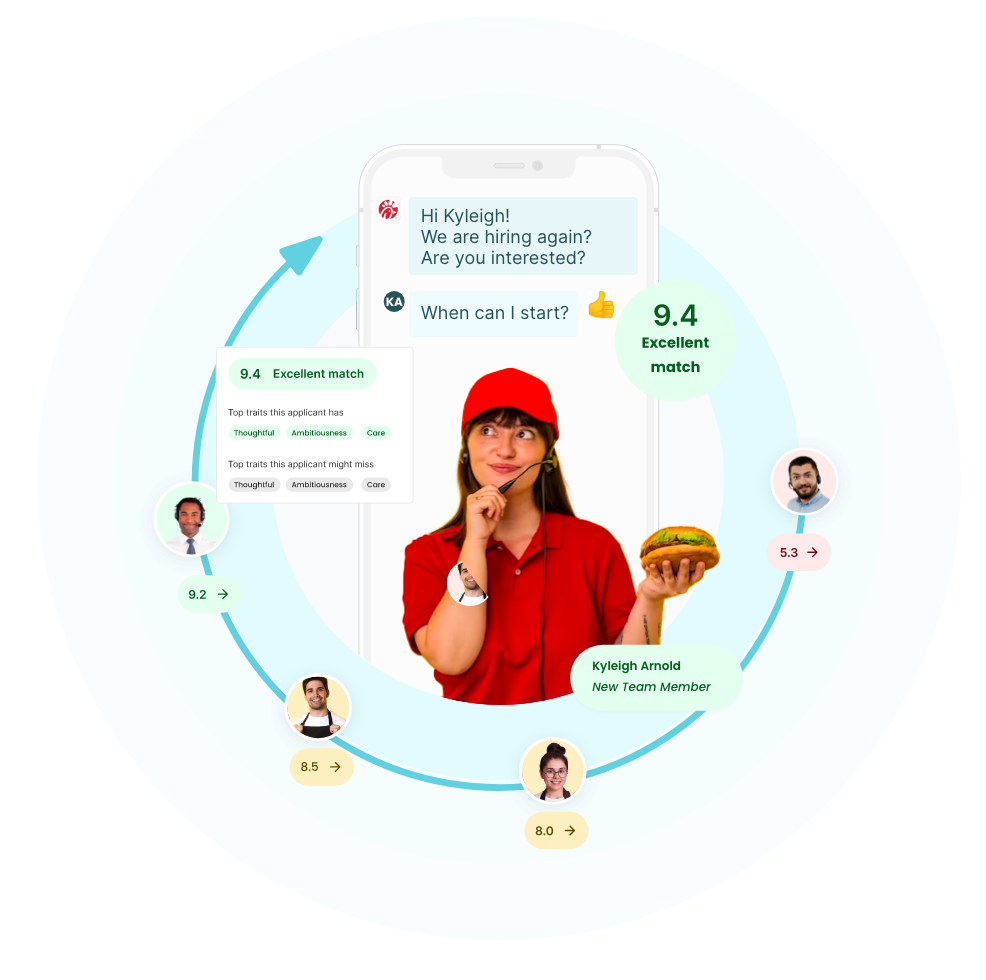 Feature #10
Yeah. It's That Easy!
Discover how much money you can save with Sprockets Pools as opposed to wasting money on job boards.
Pools revives interest from past applicants using multi-touch outreach campaigns.
Make the best hiring decisions every time thanks to our automated applicant scoring system.
Continue to nurture and engage with your pool over time to increase applicant flow.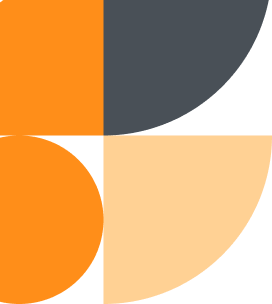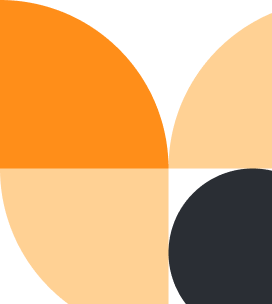 Excellent Match
Don't Just Hire Anybody. Create Simple Red-Yellow-Green Scores.
A simple red, yellow, or green indicator to sort through results and determine what actions to take next based on how well they match your top performers' results.