Have you ever wondered what the best employees have in common? Do they possess specific industry experience, or do they share a particular mental makeup? Why do they stand out among their colleagues? And, is it possible to predict which applicants will be top performers before you hire them? Get the answers to all of these questions, and find out how to identify the ideal candidates!
Industry Experience vs. Mental Makeup
Industry Experience
It's difficult to dispute that industry experience can be a critical factor in determining an employee's success. That's why many hiring managers and recruiters seek applicants who have a certain level of education and level of proficiency in "hard skills" or technical knowledge, depending on the role. 
These workplace skills are significant when hiring workers for your company since you want to hire workers who are well-equipped to handle the job at hand. (However, applicants with no experience can actually be better hires!)
Mental Makeup
On the other hand, mental makeup refers to the mindset or attitude of a person in regard to various circumstances. This is often understood as a set of "soft skills" that an employee possesses in the business world. Some of the most common and sought-after soft skills include communication, critical thinking, leadership, positive attitude, teamwork, and work ethic.
While industry experience can be critical, a preferable mental makeup potentially leads workers to a higher level of success in any role, making it essential to consider when hiring applicants. Consider asking specific questions that evaluate soft skills during interviews.
So, Which Is More Important?
The short answer is that both industry experience and mental makeup are crucial, especially when deciding which applicants to hire. You want to ensure your crew members are capable of completing tasks efficiently, but you shouldn't gloss over the importance of soft skills. Identifying key characteristics and personality traits, especially ones that foster team harmony, is critical to achieving success and improving employee retention. You need to know when to prioritize soft skills over hard skills.
Sprockets Helps You Find the Balance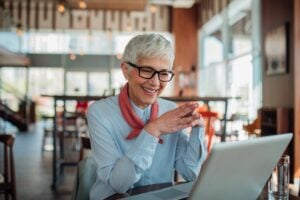 Attempting to analyze both industry experience and mental makeup by yourself can be complex, expensive, and time-consuming. Moreover, wrong decisions can lead to bad hires, causing you to go back to the drawing board and spend even more time and money on the hiring process.
Luckily, Sprockets makes it simple. Our AI-powered hiring solution identifies your current top performers' characteristics, creating a benchmark, and then evaluates incoming candidates to predict their success before they are hired. The platform even augments sourcing with free job postings and virtual recruiters that enable managers to focus on daily operations.
The average Sprockets users see a 43% improvement in 90-day retention, 37% less time spent on the hiring process, and a 22% reduction in annual turnover. Join the list of happy customers today!