One of the worse mistakes you can make as a business owner or manager is to follow outdated hiring practices. Technology is rapidly changing the hiring space, and it's crucial to stay ahead of trends so that you can attract high-quality workers before your competitors. For instance, many employers have started using video interview software to screen applicants in a timely manner while easing social-distancing concerns due to the COVID-19 pandemic. 
Learn everything you need to know to conduct successful video interviews below (and discover how our AI-powered platform empowers you to make the best hiring decisions every time without the need for interviews!)
The Employer's Guide to Video Interview Software
Video Interview Platforms
A recent Gartner HR Survey revealed that a whopping 86% of organizations use virtual tech for interviews. So, what do you do if you're among the group of businesses that have yet to implement video interview software? The first step is to decide which video interview platform to use. There are several options, each with its own individual pros and cons. Here are some of the most popular options to explore:
Spark Hire

: This platform is great for live interviews as well as one-way interviews where applicants can self-record responses to your questions. It also makes it easy to rate and organize interviews.

Willo

: Conveniently schedule several one-way interviews at once by uploading a spreadsheet of applicant information.

Avature

: Schedule, conduct, and evaluate interviews from within a single platform.
Of course, you can always stick to the tried and true video applications, like Skype, Zoom, and Google Meet. The best part about these applications is that many of your applicants will already have experience with them, and there's no tricky setup process.
Video Interview Questions
While every business should cater its interview questions based on their industry and the open position, there are a few general suggestions we can provide. First of all, try to avoid asking simple, yes-or-no questions. These answers won't offer much insight into the applicant's personality, work ethic, or suitability for the role. Try asking these open-ended interview questions to evaluate soft skills:
What are the three most important aspects of a job, in your opinion?

How have you handled urgent problems in the past when your supervisor or manager was away?

How do you typically handle having to juggle and prioritize multiple tasks at once?

Can you tell us about a time you ran into a challenge with a coworker and how you solved the situation?
Video Interview Tips
Conducting a video interview is not the same as talking to someone in-person, and there are a few things you should know before setting up the video call. First of all, make sure you set up your interview platform correctly so you don't run into any technical issues mid-interview. Clearly communicate this to the interviewee, as well, so they can do the same. Also, it's a good idea to discuss your intended interview questions with any other team leaders and stakeholders at your company. This improves collaboration and ensures you make an informed hiring decision. 
Finally, make sure you dress appropriately. You're "selling" the position and company to the job seeker just as much as they need to convince you that they're the right person for the role. The last thing you want to do is accidentally stand up to reveal you're wearing tattered sweatpants (or worse) below your suit and tie. It's not just embarrassing — it makes you and your company seem unprofessional, potentially sending a job seeker to one of your competitors.
Identify the Best Applicant Without a Single Interview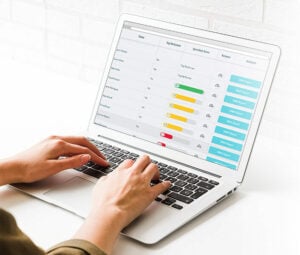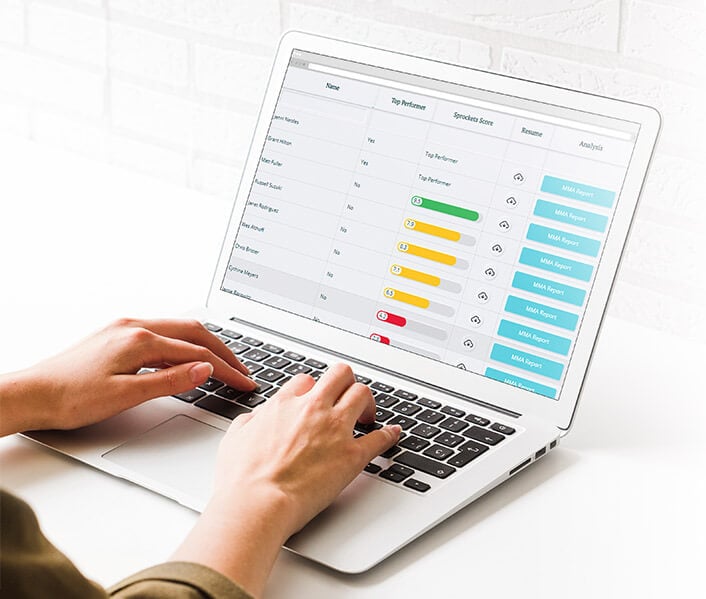 Video interviews can be complicated and don't always reveal enough information about applicants. Luckily, Sprockets' AI-powered platform identifies who will succeed and stay long-term like your current top-performing employees — all without you having to conduct a single interview. It's trusted by top brands, like Chick-fil-A and Taco Bell, and integrates seamlessly with popular HR tools such as TalentReef and McHire. Plus, Sprockets users see an average 43% boost in employee retention!