For most employers, recruitment is becoming a complex game of chance that takes a lot of time and money. Sometimes you are lucky to get the right talent, but in other cases, you end up with someone far below your expectations. A recent survey by ManpowerGroup reveals that the talent shortage has risen to a historic high in the USA. Close to 69 percent of employers polled say they have difficulties filling jobs. If left unaddressed, the talent gap could translate to approximately $8.5 trillion in unrealized yearly revenues.
So, how can recruitment agencies and organizations overcome this problem? Well, the solution lies in using the applicant persona as a recruitment tool. Creating the ideal applicant persona helps organizations identify the traits of the right applicant and design their sourcing and recruitment strategy accordingly.
Where Do Applicant Personas Come From, and Why Are They Helpful?
An applicant persona is a representation of your ideal job candidate. When recruiting, an applicant persona helps adjust your talent acquisition strategies toward the talent you want to attract to your organization. Specifically, an applicant persona allows you to:
Develop the most relevant job descriptions that attract more applications from the ideal candidates

Craft the best recruiting strategies for your target applicants

Adjust your sourcing strategies and focus on the perfect talent

Figure out where your target employees spend their time
How Are Applicant Personas Used?
A well-crafted applicant persona should put you in the shoes of your ideal applicant. It helps you know exactly what your perfect applicant is looking for, where to find them, and how to engage them effectively. A perfect candidate persona is used to:
Create and place job descriptions

Develop employer branding

Source passive applicants

Optimize time-to-hire
How to Create an Applicant Persona
Interview the Stakeholders
Before developing an applicant persona, it is critical to involve all the stakeholders. Bringing everyone on board ensures your hiring team reads from the same script before you move forward. Start by interviewing the stakeholders, including interviewers, recruiters, and hiring managers, to get an idea of the ideal traits they are looking for in an applicant. Essential details to focus on include:
The Job Title:

Typically, different hiring agencies use different job titles for the same role. Ensure the job title is SEO friendly and can rank well on search engines, job boards, and LinkedIn.

Target Skills

: Ask your hiring team about the specific skills they look for in every target hire.

Applicant's Educational Qualifications and Certifications:

Find out the particular courses, degrees, or universities your hiring team targets.
Interview Team Members Who May Deal with the Applicant
Interviewing each team member could be an excellent strategy to determine the indicators of an ideal applicant persona. Interview two to three members to determine the traits that the perfect applicant should have to succeed in the given role. During this stage, ask as many questions as possible until you exhaust all areas of concern. Ideal questions to ask include:
What are the factors that motivate your employees on the job?

What attracts top talent to your company, and how do you retain them?

What are your career and personal goals?

What do you want to achieve in life?

What skills help you succeed in your job?

What is the perfect company culture, according to you?
Interview Applicants
Once you are done interviewing the stakeholders and team members, your next step is to create a hypothesis on the applicant persona. For the hypothesis to be beneficial, it has to be tested. It would be best if you cross-checked the hypothesis with your pool of applicants. Ask all the questions in step two to all the applicants. Other questions to ask include:
Why did you apply for this position?

What do you expect to be different here from your previous job?

Where do you spend your personal time online?
Use Data and Resources to Find Insights
You should also leverage pre-existing data to create an ideal applicant persona. Dig deeper into your applicant data and locate valuable insights. Determine the sources that attract the best applicants. You should also identify the more responsive applicants and see what sets them apart from the rest.
Leveraging Research to Storify the Applicant Persona
Once you obtain adequate information, use your research to storify the applicant persona. Study the collected data to determine the apparent trends and similarities, and create the ideal applicant persona. If you have few vacancies, you can create a single applicant persona. However, if you have a high number of vacancies, create multiple personas.
Let Sprockets Help You Find the Right Talent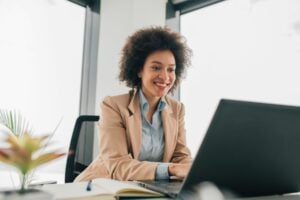 In the wake of recent digital transformations, change is becoming a necessity for most companies. If you don't keep up with new technologies disrupting traditional recruiting methods, you will be left behind. Leverage our applicant persona template to create an ideal applicant persona and successfully source top-notch talent.
Our platform uses surveys and AI to accomplish many of the goals discussed in this piece. Contact us today to learn more about the Sprockets solution and how it can help you embrace the future of the recruitment process.