Did you know that there are at least 82.3 million hourly employees in the U.S. alone, accounting for 58% of the labor pool? Hourly workers play an essential yet undervalued role across many sectors, most notably hospitality, home health care, retail, warehousing, and fast-food services. And despite the soaring unemployment rates, many hiring managers can agree that sourcing reliable, hardworking hourly employees is not easy.
In a broad sense, hiring practices might seem deceivingly similar regardless of the jobs in question – recruiters identify the hiring needs, write job descriptions, advertise positions, screen the applicants, and hopefully hire the best candidates. However, the strategies used to recruit, screen, and hire hourly workers are different from those used to hire full-time salaried employees.
Hourly jobs draw a unique pool of candidates from a specific age demographic with different levels of professional experience and qualifications than most full-time positions. As such, recruiters must design flexible hiring policies and implement the following best practices when hiring hourly employees.
Solutions & Tips for Hiring Hourly Employees
1. Develop a Sustainable Recruiting Strategy
While many employers might find hourly workers via local newspaper adverts or word-of-mouth recommendations, it pays to study what the top competitors in the industry are doing. Do they source their hourly employees from online job sites and job forums? What are their success rates with these methods?
As mentioned before, the recruiting strategies used for full-time salaried workers may not be as effective when finding hourly employees. Given that less than 20% of hourly employees work outside 5-mile radiuses of their homes, and most hourly employees are 16-24 years old, recruiters should reflect this in their sourcing strategies.
One way to develop an optimal strategy for hiring hourly employees is to consider where potential candidates are more likely to view and interact with job adverts. Combining this consideration with a digital recruitment software that employs geolocation tools to identify where prospective candidates reside can help businesses recruit local hourly staff only.
But perhaps even more important is to maintain accurate records of where the best-performing workers came from. This information can significantly cut unnecessary delays in the hiring process during future recruitment drives.
2. Use a Simple Application Process
Simplicity is key when hiring hourly employees. Many people looking for hourly jobs never intend to pursue them as lifetime careers. As such, most candidates may not be willing to jump over multiple hurdles when applying for hourly jobs.
Ideally, recruiters should ask prospective candidates to submit their resumes along with summaries of how they meet the job's requirements. Remember, the more complicated an application is, the less likely potential candidates will even bother to apply. A recent study by Glassdoor reveals that reducing the time it takes to complete a job application by 10% may result in a 2.3% and 1.5% rise in mobile and desktop applicants, respectively.
Besides simplifying the application process, recruiters should make their online applications as mobile-friendly as possible. Estimates suggest that as much as 58% of the current workforce uses mobile devices to apply for positions. Inhibiting the public's ability to apply for jobs on the go will only result in less interested candidates.
The less exhausting candidates find a job application process, the easier it is to attract hourly employees. Our AI-powered platform includes a Virtual Recruiter that sources and communicates with both mobile and desktop candidates to ensure applicants from different walks of life are considered.
3. Digitize the Hiring Process for Maximum Efficiency
One of the biggest mistakes a hiring manager can make is to assume that candidates will stay patient while they sift through hundreds of applications. On average, hourly employees send out eight applications before landing a job. Most candidates send out multiple applications simultaneously, making them more likely to consider the company that offers them a position the fastest.
According to a survey by the Workforce Institute, 37% of hourly employees consider the quickness of landing a role as the most important factor when applying for hourly jobs. The hourly pay and proximity to their homes come close at 33% and 17%, respectively.
Since speed is of the essence, implementing digital hiring tools should be a topmost priority. Our application matching software and Virtual Recruiter use AI to handle the bulk of the hiring process so recruiters can focus more on higher-value tasks. Among other benefits, our software suite can:
Attract More Applicants: Our Virtual Recruiter makes it easy to

post positions

on the biggest job marketplaces, including Indeed and Snagajob, while staying in touch with past applicants to rekindle their interest in specific hourly jobs.

Minimize Applicant Response Time: Hourly employees typically respond to potential employers on a first-come-first-served basis. Slow response times create room for applicants to find other employers or lose interest in a specific job. Our Virtual Recruiter minimizes applicant response time by notifying each user when it finds prospective candidates who would be a suitable match for them.

Higher Employee Retention Rates: Unlike other application matching software, Sprockets assesses a company's current top performers to develop a "Success Profile" based on their shared characteristics. This "Success Profile" is used as a benchmark during subsequent recruitment drives to hire the best applicants consistently and reduce the employee turnover rate.
4. Follow a Structured Approach to Interviews
A shallow educational background and limited job experience do not necessarily mean a candidate is unfit for an hourly job. Developing a structured interview strategy with standardized questions and a custom performance scoring mechanism for each role can help recruiters stay organized in their quest for great hires.
If an hourly job requires a specific skillset, recruiters might want to focus their interviews on assessing the specific abilities in question. However, suppose a job is not too specialized. In that case, recruiters can restructure their interviews to focus on less competency-based factors such as attitude, character, interest in the company, rapport, and friendliness. 
Interviews are an excellent opportunity for recruiters to get a sense of each applicant and whether they would be a great fit for the company. Besides the cliché "why are you interested in this position" question, recruiters should focus on scenario-based questions. For instance, when assessing applicants for a retail role, ask how they might handle an abrasive customer.
Also, depending on the position's requirements, ask the applicants some open-ended questions. For instance, asking an applicant to explain how they solved a problem at a previous workplace can do more to reveal their character than a simple closed-ended question. Remember, the responses to these open-ended questions often matter more than experience or education in many hourly positions.
5. Do Not Neglect the Background Check
Unfortunately, much of society (businesses included) holds hourly employees in low regard despite the crucial services they offer. Consequently, it is not uncommon for employers to perform background checks on full-time hires only, leaving hourly employees unvetted.
Although hourly employees perform seemingly menial tasks compared to salaried workers higher up the employment hierarchy, they still possess the power to make big enough of an impact to attract losses, PR disasters, and even lawsuits. For instance, since most cashiers are hourly employees, an unvetted cashier with a criminal background might put a business in legal trouble.
A business could lose a lot of money in legal fees and settlement costs, not to mention jeopardize its future earnings due to negligent hiring practices. Performing a simple background check when recruiting hourly employees can go a long way in making smart hiring decisions.
Hire the Right Hourly Employees With Sprockets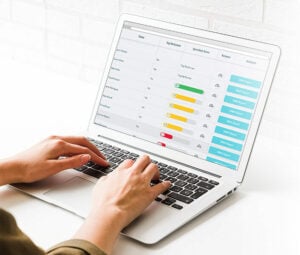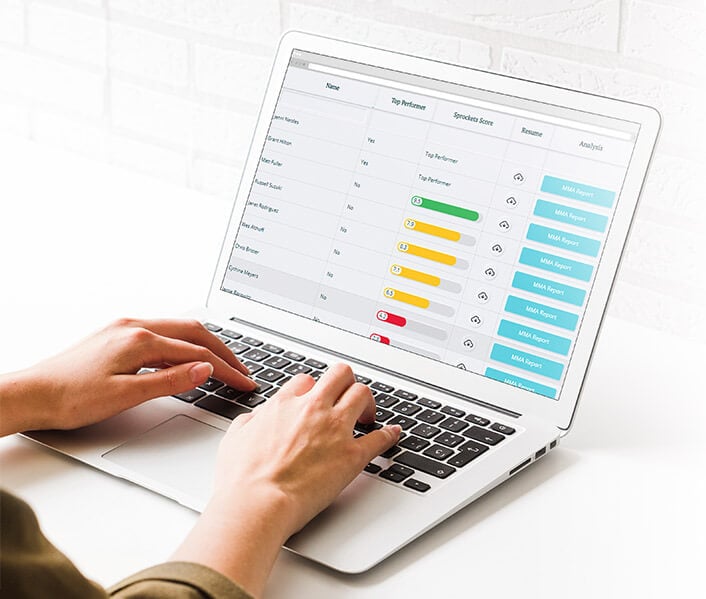 As if recruiting good-quality hourly employees was not challenging enough, the COVID-19 pandemic has added a new layer of complexity to the hiring process. Given the circumstances, integrating digital recruitment tools into the hiring process is perhaps the only way to acquire new hires safely and efficiently.
At Sprockets, we believe in aiding employers to find candidates with a similar, or higher, likelihood of success as their current top-performing hires. Using our AI-powered applicant matching solutions and Virtual Recruiter, employers can maximize their applicant flow, weed out unfit candidates before the interview phase, hire the best applicants consistently, and increase their employee retention rates.
Schedule a brief demo today to learn more about how you can hire the ideal employees using our AI-powered hourly hiring solution.