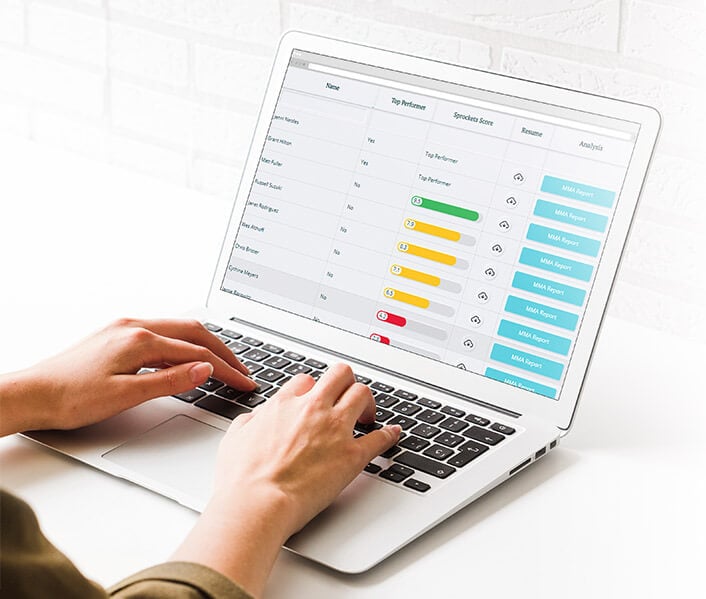 Hire Better Retail Talent, Faster
As the leading strategic hiring partner in the retail industry, we help retailers increase their hiring success rates.

Store managers can leverage pre-employment testing solutions to find hourly employees with an aptitude to excel in the role and the personality fit to remain long-term.

Our pre-employment tests help net exceptional talent with excellent customer service skills, attention to detail, and a high productivity rate.
Drastically Reduce Employee Turnover and Build an A-Team With Sprockets
Reduce Employee Turnover
With employment in the retail industry expected to grow and the average turnover expected to rise, a tool like Sprockets can help retain employees and reduce hiring costs.

Avoid Disciplinary Issues
Sprockets' tests help retailers hire more trustworthy and reliable employees.
Find Applicants With the Right Blend of Customer Service and Sales Skills
Evaluate a combination of experience and key character traits from Sprockets' mental makeup analyses to predict applicants' success.

Interview the best-performing applicants based on crucial data gathered on each prospective employee.

Final Results: Hire productive, reliable retail employees and improve retention rates.