Recruitment will further rely heavily on data, AI, and technology. Therefore, engagement and onboarding tactics must match today's needs via data-driven solutions. Imagine a world where you don't have to leave your desk to access the greatest talent out there. Instead, they're accessible directly from your smartphone.
While mobile recruitment is not new, it has undoubtedly grown popular in recent years. This is due to the ability to reach targets that perhaps traditional methods can't. Recruitment processes can be frustratingly slow if you don't know where to look or how to approach them. Mobile recruitment makes it easy to reach targets and talk to qualified applicants within the timeframe you need.
What Is a Mobile Recruiting Strategy?
A mobile recruiting strategy makes it possible for companies to reach employees anywhere in the world. As a result, it reduces the time to post ads, find applicants, and give interviews. In addition, it allows companies to reach potential applicants who may have difficulty making contact.
It means that the hiring manager can stay connected with employees and other business members. They can easily connect with colleagues through social media, email, and text messages while handling the initial stages of the recruitment process.
Benefits of Mobile Recruiting
The importance of a mobile recruiting strategy cannot be understated. As technology advances, people begin to use phones for other purposes. The benefits of mobile recruiting extend far beyond the increased efficiency. It provides a platform for communication and eliminates the need for paper-based recruitment procedures. For instance, recruitment can begin virtually anywhere with the click of a button. This increased efficiency coupled with a new generation of workers has resulted in companies having an advantage over their competitors.
How Does a Mobile Recruiting Strategy Benefit the Candidate and the Recruiter
?
Mobile recruiting is one of the most effective ways to engage and understand your customers on a more personal level. It also helps them know what you're offering and accommodate any changes made to their needs.
Benefit to the Applicant
Recruiting through a mobile strategy allows you to take advantage of local knowledge and put technology to work for you. You can create personalized and engaging content for each applicant as well as customize their experience using information from their online profiles. 
Benefit to the Recruiter
 Mobile applications allow you to reach applicants within minutes instead of hours or days. You can keep up with applicants as they move throughout their careers. Unfortunately, try as we might, we can't hold the recruitment process responsible for a person choosing to skip the traditional recruitment channels. But if there is one thing we can do, it is to reduce the time applicants stay on hold and increase the number of potential applicants, leading to easier interview decisions.
Create a Mobile-Optimized Job Page
A well-optimized jobs page can attract applicants from all over the world. It makes them more likely to read an advertisement when they see it on their mobile devices. Consider building a career page that includes social bookmarking options. Be sure to set up effective methods for job seekers to submit their resumes as well.
Use Influence Marketing
One effective way to generate more applications for your job is through social media marketing. Connect with potential applicants on social media instead of sending mass email blasts to people who may not be interested. Learn how to identify and target people interested in your field by researching their social media profiles. Then employ social media tactics like these to get them to apply for an interview or sign up for your newsletter.
How Sprockets' Software can Help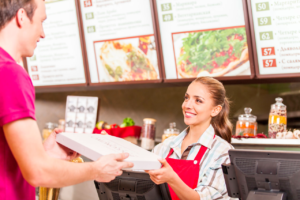 Sprockets is solving real problems for small and large businesses by integrating AI in the recruitment process. With this approach, we are able to create unique success profiles that reveal which applicants are the best fit for your business. Our platform does this by sourcing resumes from various outlets — current employees, recent graduates, social media channels, and more. Sprockets' application then matches these candidates with jobs that suit their skill sets and interests based on criteria. In addition to our AI platform, Sprockets tools allow you to post job postings to popular job boards for free.