The COVID-19 pandemic has created one of the worst economic downturns since the financial crisis of 2008, leading both federal and state governments to quickly bring relief to millions of Americans who suddenly lost their jobs. State leaders agreed on the need to increase the number of unemployment benefits being provided to their citizens during this time.
Now, states have begun to open up once again, prompting governors to propose dates when federal unemployment benefits should be reduced. The following includes a list of the states that are seeking — or have already approved — a plan to reduce unemployment benefits.
States Reducing Unemployment Benefits
It's important to note that the official expiration date for the Federal Pandemic Unemployment Compensation (FPUC) is September 6, 2021. Although federal funds would still be available to states, many leaders have chosen to end the programs before September 6 in an effort to encourage people to get back to work. This means that benefits such as the extra $300 per week supplement will be removed.
June 12 | Alaska, Iowa, Mississippi, Missouri
June 12 is the earliest date set to terminate benefits. These reduced unemployment benefits will affect Americans in Alaska, Iowa, Mississippi, and Missouri. Dr. Tamika L. Ledbetter, Alaska's Department of Labor and Workforce Development Commissioner, has stated that Alaska's economy is open, and employers are ready and willing to bring people back to work. The same sentiment is shared among the other three states who have chosen June 12 to bring an end to COVID-19 unemployment benefits.
June 19 | Alabama, Idaho, Indiana, Nebraska, New Hampshire, North Dakota, West Virginia, Wyoming
Just a week later, the states of Alabama, Idaho, Indiana, Nebraska, New Hampshire, North Dakota, West Virginia, and Wyoming will end the COVID-19 unemployment benefits. Governor Kay Ivey of Alabama defends the move by saying that many business owners have come to her stating that they are having a difficult time finding people to hire. 
Opponents of this move point to small business owners and other self-employed Americans who would normally be denied unemployment during COVID-19 but are keeping themselves afloat due to the additional federal funds and removal of certain restrictions.
June 26 | Arkansas, Oklahoma, Utah, Florida, Georgia, Ohio, South Dakota, Texas
Spearheaded by Texas Governor Gregg Abbott, the states of Arkansas, Oklahoma, Utah, Florida, Georgia, Ohio, South Dakota, and Texas will effectively opt out of 2021 unemployment funds from the U.S. Department of Labor on June 26. Texas Governor Gregg Abbott stated that those on unemployment benefits are equal to the jobs available in Texas.
June 27 – July 10 | Montana, South Carolina, Tennessee, Maryland, Arizona
Some of the last states to reduce unemployment benefits include Montana on June 27, South Carolina on June 30, Tennessee and Maryland on July 3, and Arizona on July 10. Although these are some of the latest dates on the list, they are still a far cry from the September 6 deadline set by President Biden and Congress.
Business Owners Are Turning to Sprockets' Staffing Solution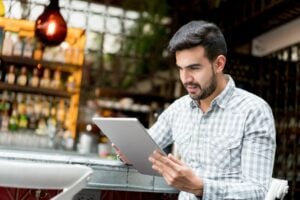 It's challenging to attract applicants, especially the ideal ones for open positions with the current labor crisis. Luckily, Sprockets offers an AI-powered solution with all of the tools necessary to quickly stabilize and maintain healthy staffing levels. 
The Sprockets platform features free posting to popular job boards ($400 value), personality assessments, virtual recruiters, and a sophisticated applicant matching system that reveals which applicants will perform like your best employees. It's proven to be effective, improving 90-day retention by 43%, and it's loved by business owners across several top brands. Curtis Wilhelmi of McDonald's states, "It's a no-brainer!"